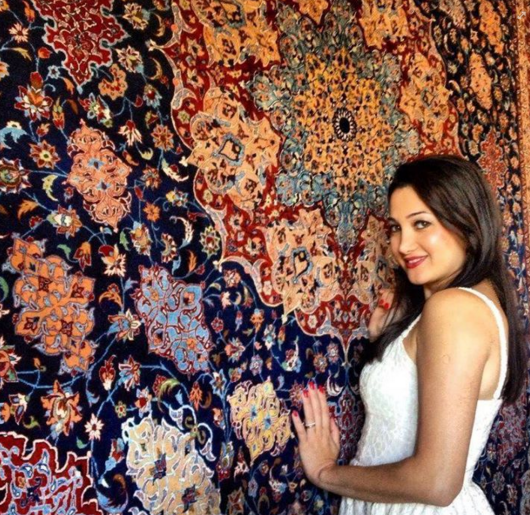 Historically, there was a standard rug arrangement in the traditional Iranian home. In the middle would be the central rug or "mian farsh," which is about five-to-six yards long and roughly six-to-eight feet wide. At one end would be the "kellegi" or principal rug, about 10-to-12 feet long and six feet wide. Then, along the sides of the mian farsh would be two "kenarehs," or long skinny rugs measuring five-to-six yards long by one yard wide.
Until the turn of the century, Persian rugs were most often long and narrow, because of the long rectangular shape of most rooms and because they were made on narrow nomad looms. In the late 20th century, that practice shifted, with 65 percent of rugs coming out of urban workshops and 35 percent being made by nomads.
In Iran, rugs are used in public festivals and even as flags or banners to deck houses. Islamic mosques tend to have particularly fine rugs, given to them by rich supporters.
AccentsGalleria.com
Source: http://www.collectorsweekly.com/rugs-and-textiles/persian-rugs